I thought you would like to see Como now. Nearly three.

She is the delight of our world.

She is the best thing I ever did.

Everyone adores her and she has a wonderful extended family who take her for walks too

Hope all goes well for you

Photo of Como below

Dear Margaret,

Our gorgeous daughter 'Lulu' is now 16 weeks old,

and it's 8 weeks since she made her journey to Perth to share our lives.

She is such a delight to have around.

And has a wonderful temperament and gentle nature.

Lulu loves nothing more than cuddling up to us after a full day

of romping around the park, socialising with her furry-friends, trotting

around the local cafes and going ta-ta's in the car.

It's so endearing to see how many smiles she brings to people who meet her!

Again, heartfelt thanks for blessing us with our dear angel Lulu.

Oskar & Justin. Photo Below

Hi Margaret & Tracey

Hope you are both keeping well.

One year has passed so quickly. I have attached two pics of Luci.

She is a delight to live with. She has blended into our family beautifully

and loves playing with all my grandchildren.

Happy Easter.

Kind regards

Lorelle

Photo's below

Hi Margaret,
Hope and your family are well.

I thought I would send you an email with an update on Mr Wilson.
I have some recent photos attached!

He is just a beautiful boy, so caring and loving with lots and lots of energy

(until about 8pm at night, to which he falls fast asleep on our laps!).

He loves going for walks, hates walking over drains (we carry him!)

and really enjoys playing fetch with his ever growing toy collection.

We just love him so very much.
He has grown a lot, and is around 35cm shoulder height.

From research he might get a bit bigger...we will see.

Very long legs already!
I have cc'ed on my personal email as I am about to change companies

- so I can keep your email on file.
All the best,
Alex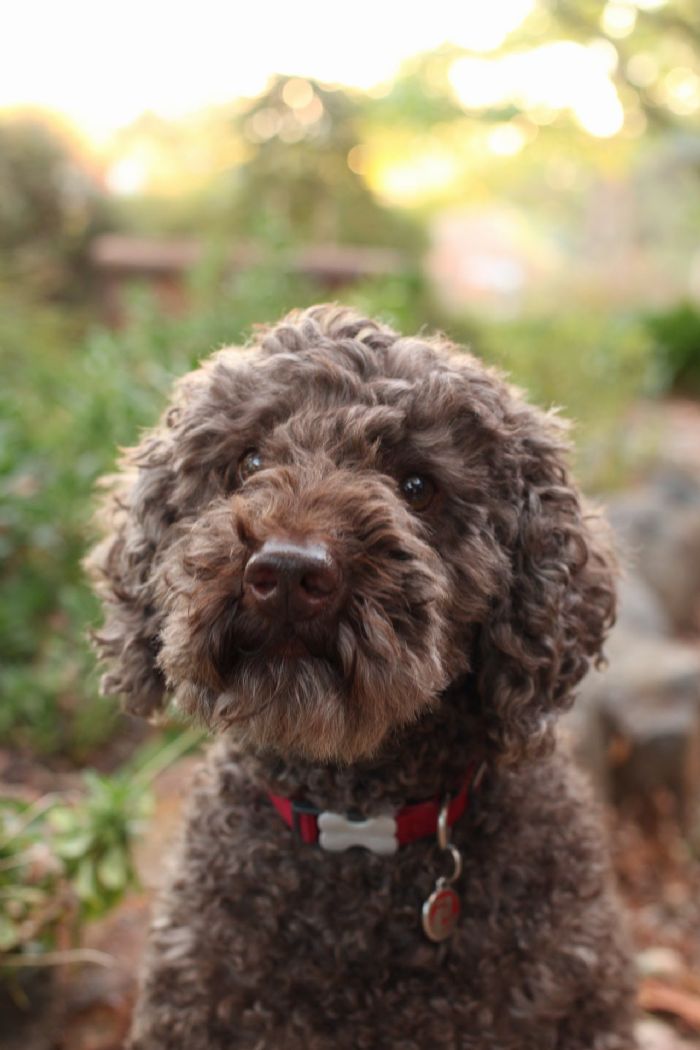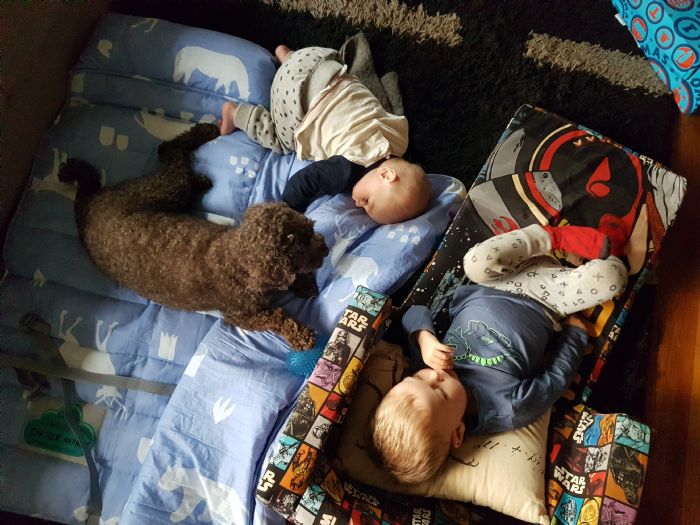 Hi Margaret,
We bought a puppy from you back in 2012 who we called Barnaby.
I just wanted to send a quick email to let you know how thoroughly wonderful and loved he is.
Our little family has grown since we first got him but he has just been so wonderful throughout it all.
I've attached a couple of pictures as well.
Just thought it would be nice to send you a quick email.
Thanks again for bringing him into our lives 😊
Kind Regards,
Sharn (photo's above)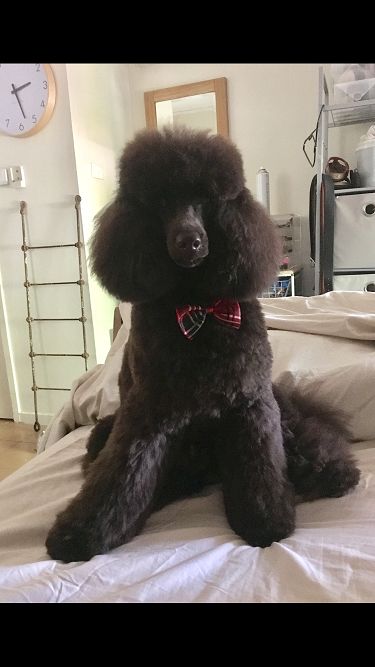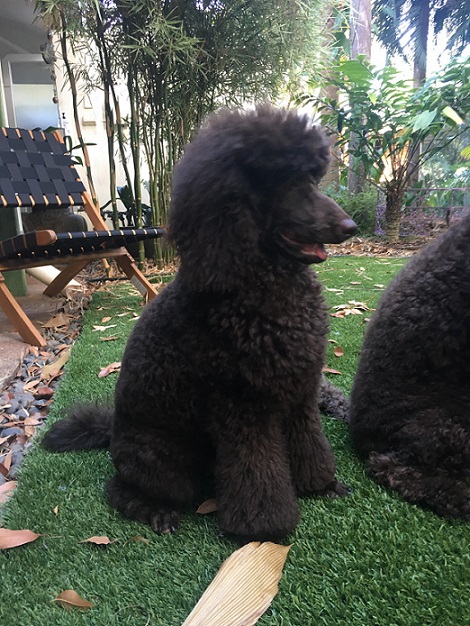 Dear Margaret,
I just wanted to let you know that everything is going really well.
The little fella is so full of energy and fun that it makes me tired out watching him.
Two keeps me very busy.
'Eugene' just didn't suit the little guys personality so we have had a name change to 'Rocco' !
Ralph seems to be quite chuffed at his new big brother role.
Ralph has made me so proud the way he looks after him and plays and wrestles with him alllll day!
He really is so kind my boy!
Margaret you breed the most incredibly beautiful poodles.
These two have made my life so much better than it ever was.
I couldn't be more greatful and lucky.
Thank you so much !
Loretta (from Darwin NT) (photo's above)
Hi Margaret,
We'd like to thank you for providing us such a wonderful little puppy.
"Jinny" is full of life and curiosity.
She has already learnt to sit and is pretty much toilet trained.
Next week she will get her 2nd shots and start exploring the outside world.
She has lots of friends, both 2 and 4 legged that can't wait to meet her!
Attached is a photo i took just now after her bath.
Kind regards,
Pil (photo below)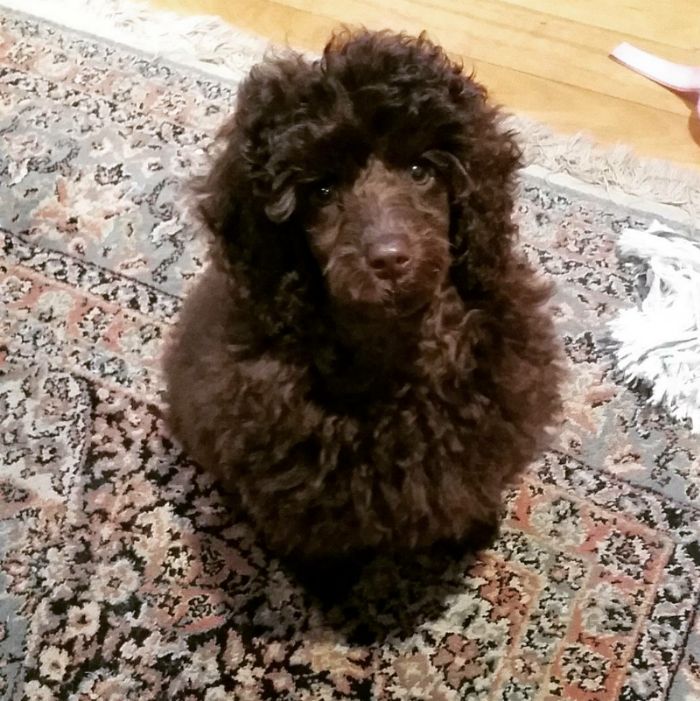 Hi Margaret
I thought I would just send you an email and let you know how he is going.
Well Milo is a real smooch, he loves getting cuddles especially in the mornings,
and he also goes to my dad and cuddles into him and he keeps trying to get
them until he gets what he wants. He has real character.
He loves going for walks when the weather is good.
Our back yard has a hill and so he loves running around in it and he has
good muscles especially in the back legs.
Milo sleeps in my bed. He jumps up into it every night, he even takes
himself there before I'm ready.
Milo did however get really sick at one stage and lost the use of his back legs,
the vets thinks he had an infection and treated with some antibiotics and he
came good in a couple of days. But otherwise he has been in perfect health.
He hates going to the vet, cause of his ears, he hates getting them done.
He gets his needles every year including heartworm.
Thank you for sending me this bundle of joy, even though it took me forever
to toilet train him. He is very well looked after.
Milo in my car. This was taken last winter.
Regards
Richelle (photo below taken 2014) born 2010.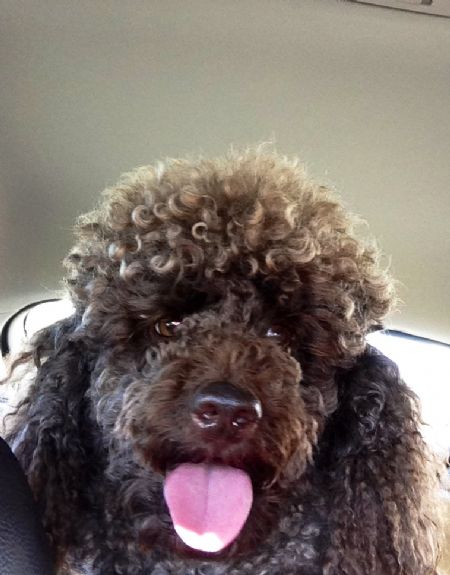 Dear Margaret
I thought I'd send you a photo of our beautiful boy Carlo.
He likes to cuddle up at night time and he has a very good friend in Jet,
our black miniature poodle who is 10 months old.
Together they get up to plenty of mischief, but are good companions
for one another whilst we are out at work during the day.
Our 3 children love both the boys and have great fun playing with them.
Thanks again for such a lovely boy.
Tim and Kylie Mackie (photo below 2010)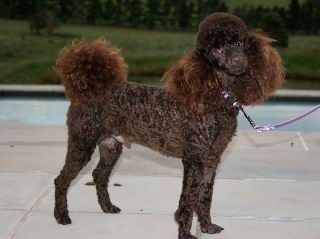 Hi Margaret
I just wanted to drop you an email to thank you so much
for letting us have Sassy! She is absolutely adorable and
just thinks everyone loves her!
Even cat people! Our vets loves her and the girl who clips her
- in Newcastle! - does too! Sassy's name suits her to a tee
and she is the most adorable dog ever!
She's still very much a mischievous puppy and is loving
this wet weather at the moment ... a bit too much!
She also loves a photo!

Thanks so much!
Jo & Graeme (photo below)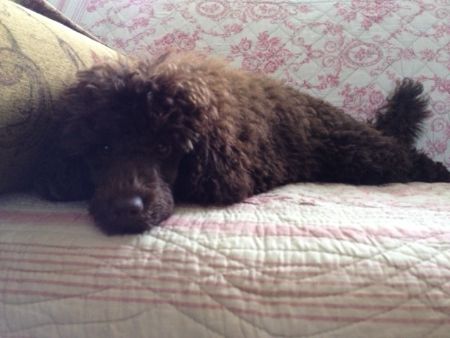 Hi Margaret

Lily is settling in well, she has the most gorgeous temperament.
Meeting with Airedales and Choc point Siamese went well.
Today she met the Chooks from the safety of the bucket.
We are delighted, will keep you posted. photo below

Regards Lyn (Tamworth NSW)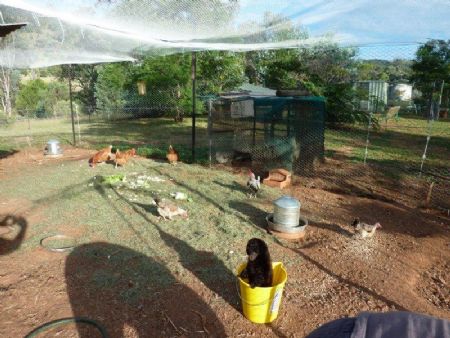 Dear Margaret,
Sophie here - Just to let you know I love my new home,
here in the Illawarra.
I get spoilt with lots of love, hugs and kisses.
My Mum and Dad take me for days out to the park which I love.
The cat that lives with me (Monty) thinks I'm alright too!
Thank You for everything from my parents and me
xoxoxoxo
Sophie (photo below)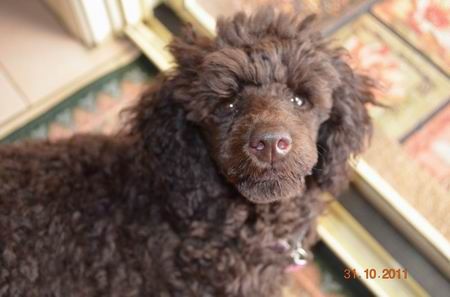 Hello Margaret

Here is a photo of Leo who turned 1 in July 2013.

He was sent by you to us in North Melbourne and he is a beautiful dog
and complete family member. We are regularly stopped for people to
give him a cuddle and he loves to be patted and held.
He is a big softy. We are considering getting a second poodle.

Some advice would be welcomed. We are thinking of a puppy.

Regards, Rebecca (Victoria) (photo below)

When George arrived off the plane at the airport I was in tears,
he was just the most beautiful little puppy I had ever seen.
He has a great love of water, he enjoys paddling in the puddles after it rains,
chasing the waves at the beach, and darting in and out of the water
when we are watering the herb garden.
He loves snuggles on the couch, and going on outings to the doggy café –
he has settled well into a café latte lifestyle.
We are constantly complemented on how good he looks, and how unique his
colouring is. Everyone who meets him can't help but fall in love.
He is a cheeky, good natured little man and has bought such happiness to
our lives.
We are very appreciative of everything you have done, and for allowing
us to have George.
Beth. (N.T.) (photo's below)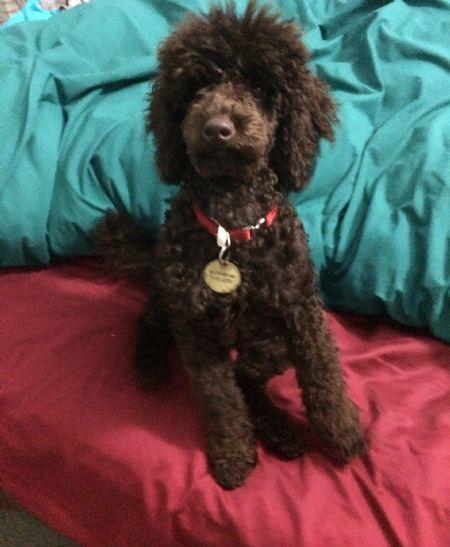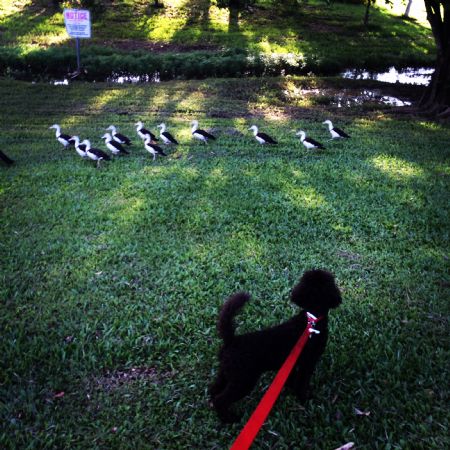 Here are a couple of pictures of our darling Maggie!

She loves to sit up on the couch and keep watch on all of the family happenings!

She is such fun and so cheeky!

She loves to be off leash at our local brook, playing with all of the other dogs,
sniffing everything and splashing around in the water.
Never far from us of course, she likes to have us near!
She is fabulous on the leash and gets so excited when we pop her in the car!

Our daughter Pippa tells Maggie all of her 11yo secrets and Jesse our 9yo son
loves to snuggle with Maggie while watching TV.
When we arrive home after school pick up, there's Maggie with a toy or two to
show us, lots of twirling and great excitement!!

We just adore every little bit of her, she's just one of the family!

Merry Christmas!

Sam x (QLD) (photo's below)


This is our absolutely adorable Chelsea.
She is the greatest dog you could possibly have, so loving and affectionate.
She is such a beautiful animal we have so many people asking where we got her from,
big credit to you for such terrific breeding.
Thank You Margaret and all the very best.
John L (Southern Highlands NSW)
Photo of Chelsea (brown) at nearly 2 years of age (below)
Born 2015