Brown puppy above.
Photo's typical
Crosswynds puppies
Black puppy left other two brown above

Black either side and brown in middle, above.
Photo shows typical Crosswynds puppies.
All breeding stock are health checked
and DNA tested and are
PRA prcd Patten 'A' or PRA prcd Patten 'A' by parentage.
We also DNA test for all miniature poodle hereditary diseases.
Our dogs are clear or clear by parentage.
Our puppies are raised in a loving home enviroment,
not in kennels, are well socialised, bred for quality,
temperament, type and soundness.
Puppies are pedigreed, vaccinated, microchipped,
wormed and have a full general health check up from
our veterinarian before leaving for their new homes.
Puppies are sold on the Dogs NSW Limited Register
which means that you cannot show
or breed with the puppy,
but you can do obedience and agility at trials.
Show quality puppies are sometimes available,
conditions apply.
Healthy, happy, home reared puppies,
sometimes available to approved homes.
We would like to thank family and friends
that look after
some of our dogs that are
no longer shown,
without them
our gene pool would be limited.
Local, interstate and overseas enquiries welcome.
Transport can be arranged if you are unable
the puppy up
Member of The Poodle Club of NSW since 1969.

Member of RAS Kennel Club,
Royal NSW Canine Council,
Dogs NSW since 1967.

Dogs NSW member 2100030841.
Please contact Dogs NSW by email [email protected]
to verify our membership
To contact us go
to the 'More Information' page
fill in details or
email us if you wish to go on
our waiting list for a puppy
in the future
or if you would like some
more information.
email : [email protected]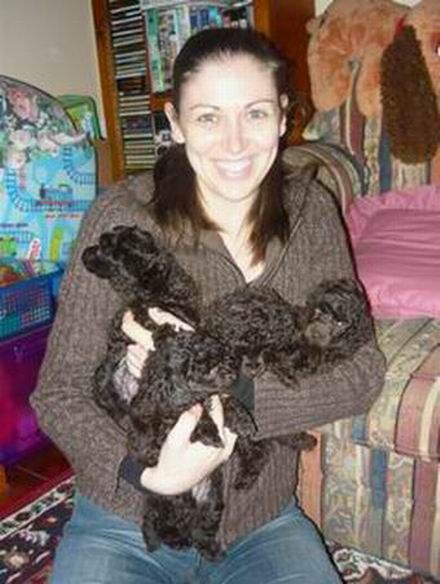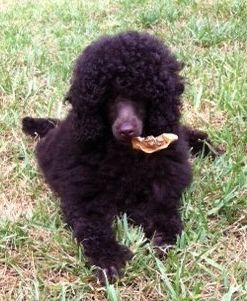 Brown puppy
Photo's above are from previous litter's and illustrate typical Crosswynds puppies.